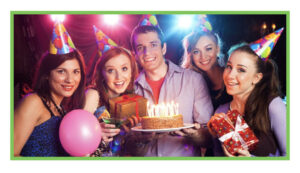 Are you planning a party and looking for some fun and unique entertainment options? Look no further than JLO Magic & Entertainment! We specialize in providing professional face painting and balloon twisting services for all types of events.
If you're new to party planning, here are 5 steps to help ensure that your event is a success:
Set a budget: Determine how much money you have to work with and allocate your funds accordingly. This will help you make informed decisions about the type of entertainment, decorations, food, and other aspects of the party.

Choose a theme: A theme can help bring your party to life and make it more cohesive. Consider the interests of your guests and choose a theme that will appeal to them.

Select a location: Consider the size of your guest list and the type of party you are planning when choosing a location. Make sure the venue has enough space and the necessary amenities for your event.

Invite your guests: Determine your guest list and send out invitations. Be sure to include all the important details, such as the date, time, location, and any special instructions.

Hire entertainment: JLO Magic & Entertainment can provide professional face painting and balloon twisting services to add an extra touch of magic to your party. Our artists are skilled in creating a wide variety of designs, from simple to intricate, and are sure to delight guests of all ages.
By following these 5 steps, you can plan a successful party that your guests will remember for years to come. Contact JLO Magic & Entertainment to learn more about how we can help bring some extra fun and excitement to your next event.