Hello,
Thanks for visiting the balloon store. It's simple to use. Just choose the
tutorial from the menu below.
****Here's a handy tip from Professional Balloon Artist, Jami Stavlo. Use a picture menu but leave some of the characters off of the menu. Instead, put a question mark. When someone asks explain that it is the surprise item. You will make them something that is not on your menu but you get to decide what it is. This is a good chance to ring in your new balloons and to keep you trying new things all the time.
Thanks!***
Pooh Bear Tutorial – $10 USD
Time to add this little cutie to your line work and to scale it up as a centerpiece. Play with colors to mix and match to see what you come up with.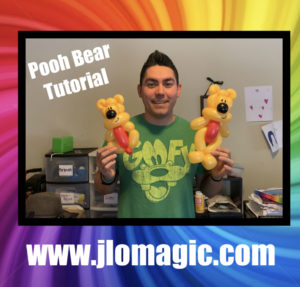 Green Santa – $10 USD
These 2 designs are ready to be added to your holiday menu and just in time for your event. The average twisting time for these balloon designs is 3 minutes so they're ideal for line work.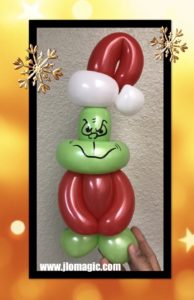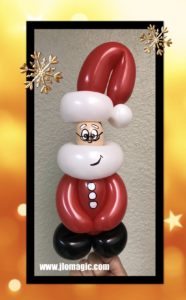 Heroes and more – $30 USD
It's time for you to be a hero at your next event. Get ready for 10 fun designs that will spark your creativity so any character can be made! Each character comes with an art lesson after the design has been taught with an easy to follow style and voice over for clear teaching. I really hope you enjoy these designs as much as I had filming them! Please note the designs are not just heroes.
Contents include the following:
7 heroes (Robin not included)
Rainbow bracelet
Toothbrush
T-Rex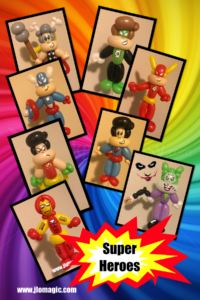 Tooth Brush – $10 USD
Brush, brush, brush! You don't want to get cavities. The toothbrush tutorial includes some work on the hook twist so you can create an impressive piece plus the swirly toothpaste!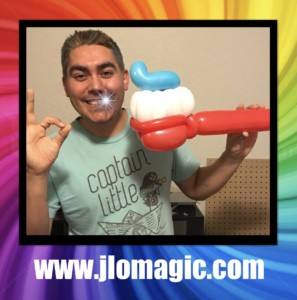 Optimus Robot – $10 USD
Be sure to have business cards handy if you plan on handing this out. This design was created to impress clients! In addition to the design, the download covers the artwork including the robot logo.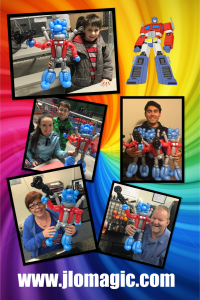 Spongeguy and Friends (Juan Pack #1) $30 USD
Two designs have been added to the tutorial to go with the
Juan Pack #1 magnets from Holly George.
You can get the magnets here: Juan Pack #1
Ever steer a kid away from a design that might take too long? Good news! You don't have to do that anymore. This latest installment of tutorials will make it easy to take on most characters. In addition to characters you get a couple of easy vehicle choices that can be altered to fit the theme. Check out Spongeguy and Friends today!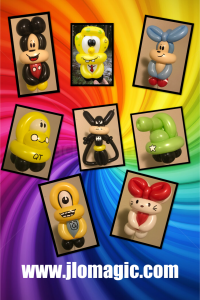 Play with Poo – $3 USD
It's time to play with poo and mix it up, yuck! Check out some of the examples below.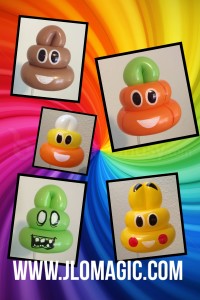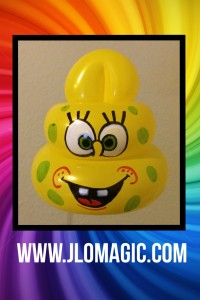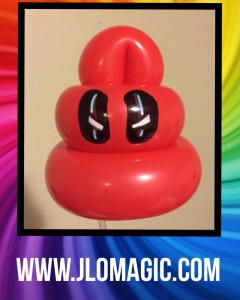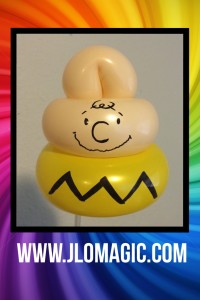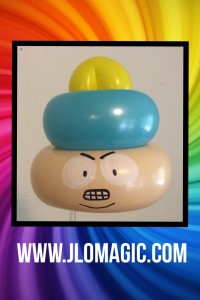 Pokemon Fun – $10 USD
Here are some fun Pokemon that are simple and just in time!
Visit Pokestops and sell them!
In this series you will learn Squirtle, Charmander, Bulbasaur, Magikarp, and Eevee plus a simple pokeball in case you don't have any round balloons.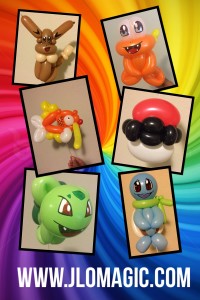 Gator and company Tutorial – $15 USD
Don't miss out on the chance to add some awesome balloons to your menu. On this tutorial you get a turtle, duck, gator, orca, and shark. They're really easy and impressive. Here's a chance to add a great orca and shark to your balloon menu!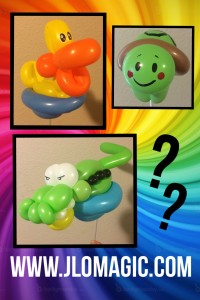 Elmo and more Tutorial – $15.00 USD
In this tutorial you will learn 6 designs you can start twisting right away. I also included a bonus design that makes some twisters squirm when it is requested; not anymore. Check out the conclusion to see yet another design you can start twisting after watching this installment! Thanks!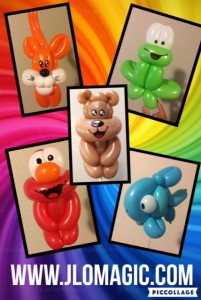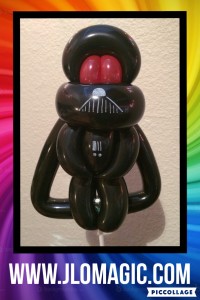 Turtle and Pika Tutorial $10 USD
Add these popular characters to your line menu now! They're fast and impressive. Gain even more confidence in your twisting knowing you have some fun characters in your repertoire.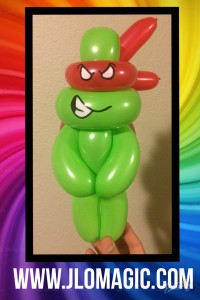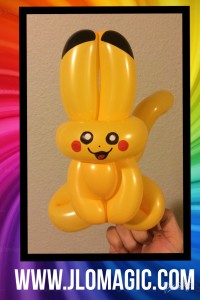 Bear Video Tutorial $7 USD
Learn to twist these cute bears that are simple and very impressive! They're perfect to use all year long when you match the colors to fit the theme or holiday. Thanks!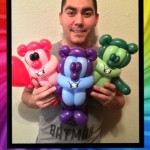 4 Design Video Tutorial $15 USD
Learn to twist these great designs (frog, penguin, bunny, and ninja turtle). These designs can lead to bigger and better designs! Thanks!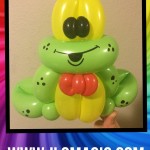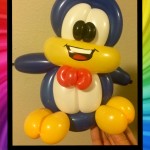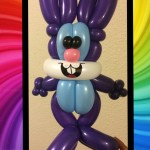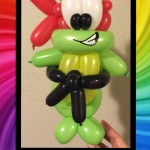 4 Design Video Tutorial Part II – $15 USD
Learn the Minions, Mickey, Minnie,a cat (plus variations on it), a jet, and the basis for a cute little puppy. I hope these tutorials make a great addition to your balloon menu. Thanks!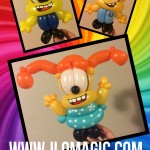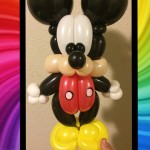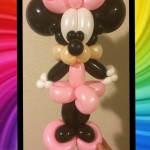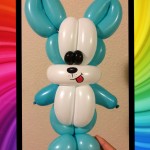 Sonic and Batman plus more are ready for you to learn for only $15 USD
I really hope you enjoy these balloons. Thanks!
If you just want the monkey tutorial it is $5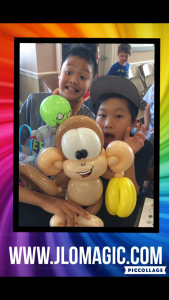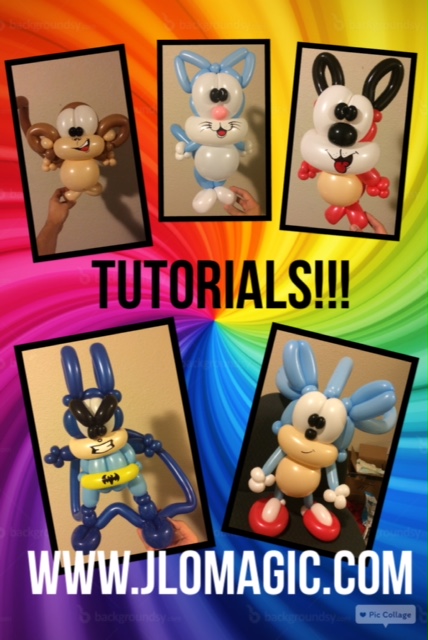 Caricature Art – $150
Need a cool fun pic for your business card or to put on a logo? Every one loves a caricature. You get it in black and white and color. You also get a coloring sheet for promotional purposes. Once it's done you'll get a proof to approve then the image is all yours :D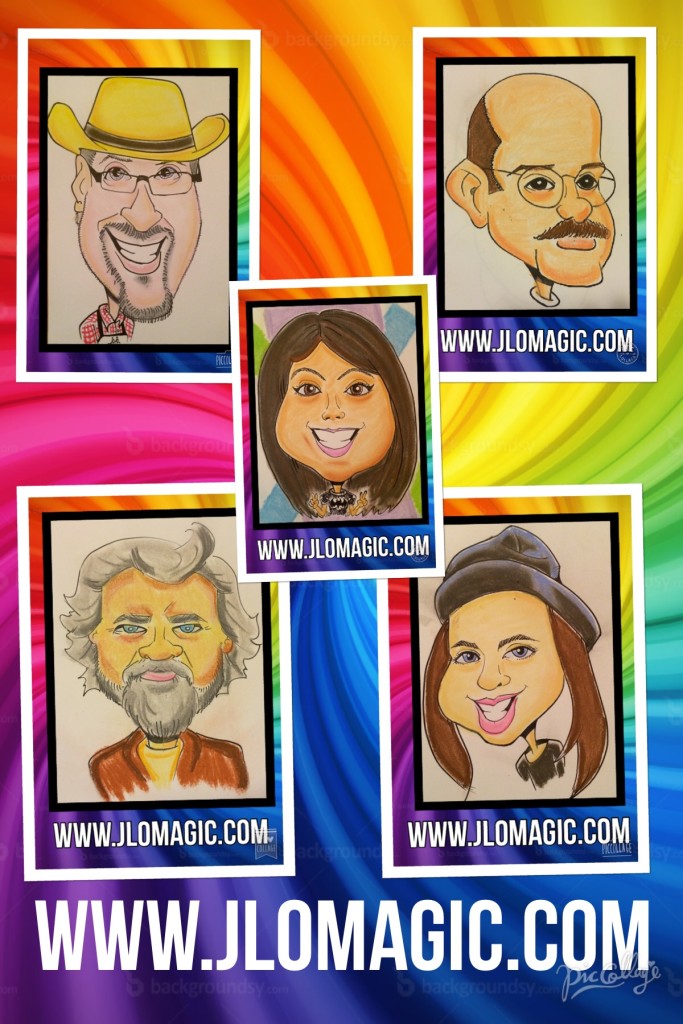 Credits and thanks to all the balloon artists out there pushing the art forward: Ralph Dewey, Jeffrey Hayes, Jami Stavlo, Scott Tripp, Antonio Rodriquez, Sam Cremeens, CJ Nelson, Eric Weinstein, Dennis Scott, Clayton James, Michael Floyd, Patricia Bunnell, Cody Williams, Mr. Boma, Joe Lefler, Buster Caldwell, Bauldy the Clown, Tony Twist, Matt Falloon, David and Shana Brenion. Please forgive me if I left your name off the list.