Magic Show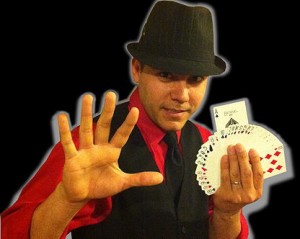 Get ready to laugh and be mystified! Our magician, John London, has been amazing audiences all over Western Washington with his fun-filled magic act!
If you thought magic was just for kids then think again. John is known for some outstanding close up magic as he strolls from table to table at your next event. He manipulates cards and coins with the greatest of ease. Prepare for laughs and entertainment when choosing magician John London. Visit the contact page now. 
Balloon Twisting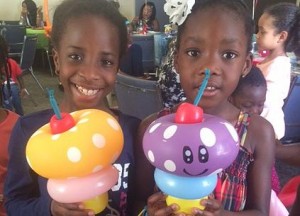 Expect to see some balloons that are out of this world! If you have an event with a large amount of people and you want them serviced fast, we can provide you with a speedy twister to make only fast and simple sculptures. But if you're the kind that likes detailed and fancy balloons, we can definitely accommodate you! Whatever the amount of kids you have attending your party, the birthday child will always get a fancy balloon! Visit the contact page now. 
Face Painting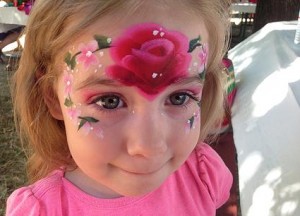 We go beyond a little paint on the cheek. We provide high quality painting ranging from animal face paints to beautiful floral designs or even a superhero mask! We use only FDA approved, hypoallergenic paints. Let our face painters do their magic and give your party or event guests amazing faces and wonderful memories! Visit the contact page now. 
Airbrush Temporary Tattoos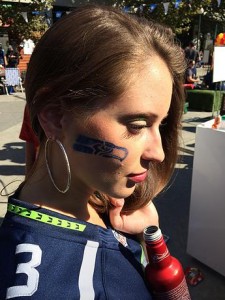 If you're looking for some fast fun designs that will even get the adults wanting to participate, you'll be in love with our airbrush tattoos! Choose between popular designs, or have us custom make some for you!
Your guests can choose between airbrush face paints that wash off easily with soap and water, or temporary ink that lasts 5-7 days. All paints are FDA approved for face and body art.
We now have new Tattoo Pro Stencils!  Check out the Airbrush Tattoo Gallery for examples!
Glitter Tattoos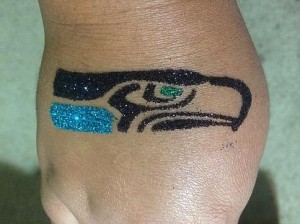 Create lasting memories with fun glitter tattoos! They last 5-7 days and are beautiful and flattering. We have popular stencils that most kids and adults love, or you can ask for customized stencils for your event!
Caricatures
Liven up any event with some fun caricatures!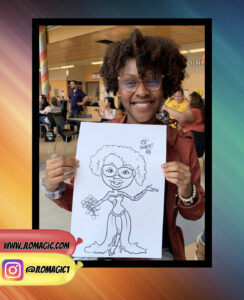 Your guests will leave with a souvenir that will have them remembering what a blast your party was! We can do fast black and white caricatures for large parties, or detailed color caricatures for smaller and more intimate events.
Photo Booth
Having a photo booth at your large party or event will not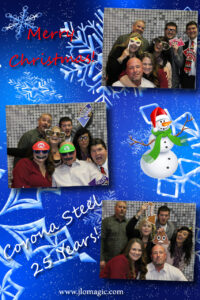 only leave your guests with a great memory of how much fun they had, but our booth is also classy and will not deter from your beautiful decor.  It comes with a beautiful backdrop (silver or gold), funny props to fit your event theme and encourage everyone's silly side, a customized photo strip with your event information ("David's Bar Mitzvah, 2017!"), an online digital gallery, and unlimited photo strips.
Cotton Candy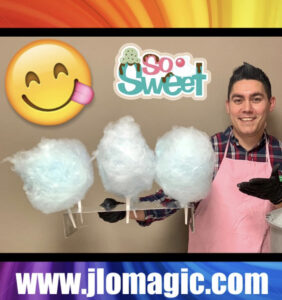 Our clients LOVE when we bring our cotton candy machine to their events, mainly because children AND adults can't get enough of the freshly prepared fairy floss. It's so easy to eat and guests keep coming back for more.
Snow Cones
Again, people can't get enough snow cones on a hot, summer day.  This service is perfect for your company picnic, or even just your large private party during the summer. We always have 8-10 different flavors on hand (the most popular ones).