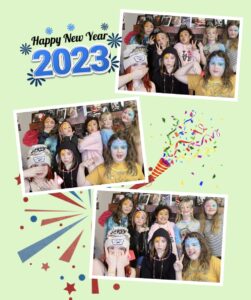 Are you planning an event in 2023 and considering whether or not to rent a photo booth? Look no further! Here are the top 5 reasons why a photo booth rental is a must-have for any event:
Entertainment for all ages: A photo booth is a hit with guests of all ages. From kids to grandparents, everyone loves dressing up and striking a pose in front of the camera.
Personalized party favors: With instant printing capabilities, your guests can take home a physical copy of their memorable moments from the event.
Enhanced social media presence: Many photo booths now offer the option to upload photos to social media platforms, which can help increase the event's visibility and give guests a way to share their experiences with friends and family.
Professional attendants: A photo booth rental often includes a friendly and professional attendant to assist with any questions and ensure a smooth experience for all.
High-quality photos: Gone are the days of grainy, low-resolution party photos. Today's photo booths use high-quality cameras and printers to produce crisp, clear images that your guests will love.
If you're in the Lacey or Olympia area, be sure to check out JLO Magic & Entertainment for all your photo booth rental needs. With a variety of props and backdrops to choose from, and a commitment to customer service, we guarantee a fun and memorable experience for you and your guests.